Upcoming Events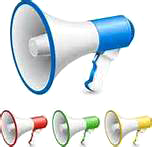 We are happy to announce we will be re-opening for the 2018 Season on Friday, May 11th.
We hope everyone had a great winter season.
Looking forward to seeing "YOU"!
Mark Your Calendars:
 
34th Annual Beaverton Antiques and Collectibles Show and Sale
June 2nd and 3rd, 2018
Beaverton-Thorah Community Centre
176 Main Street, Beaverton, Ontario
Saturday – 9:30 am to 4:30 pm
Sunday – 10:0 0am to 4:00 pm
 
Merry Macs Antiques and Collectibles will be donating the SURPRISE PACKAGE from the FREE DRAW.
Be sure to get your ticket.
Although our store closes over the winter season, our business operates all year,
through our Social Media sites and our Website.