Upcoming Events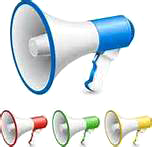 Merry Mac's will be at the 2019 Sunderland Maple Syrup Festival on April 6th and 7th.
 
We are one of the Fine Art Vendors, located in the Legion (downstairs). We will have a selection of Fine Art by
various Artists, Eskimo Carvings, etc. This is a wonderful opportunity to buy a great piece of Art to
enhance your home, cottage or business.
 
As always, we accept Interac and all Credit Cards (including Amex).
We look forward to seeing you!

 
A BIG THANK YOU to our great CONSIGNEES, who bring such great pieces into our store to sell.
 

Although our store closes over the winter season, our business operates all year,
through our Social Media sites and our Website.